The Dr. M. A. Modjtahedi Foundation was incorporated in 2010 as 501(c)(3) organization. It is a non-profit corporation that is primarily involved in advancement of education. "Dr. Modjtahedi Student Loan Fund" was set up in honor of the late Dr. Mohammad Ali Modjtahedi, a prominent leader of Iran's educational system for the past sixty years. The fund will assist higher education of American students of Iranian descent across the United States, consistent with the wishes of Dr. Modjtahedi. The board has recognized that this project requires significant amount of funding to become effective. It has therefore decided to raise funding through individual donations.
Ali Dabiri is the President of Dabiri Foundation. The foundation is active in the United States and Central America in education and agricultural areas.
Dr. Dabiri was the Chief Scientist at Science Applications International Corporation (SAIC), a research and consulting company with 42,000 employees. He was with the company for 25 years till 2004. He was Professor at Sharif University of Technology in Iran from 1971 to 1979. He has over 80 publications in the areas of fusion technology, accelerator technology, energy systems, and surface physics. He has 15 patents in the areas of biomedical sciences and energy systems. He received his Ph.D. in Mechanical Engineering from M.I.T in 1970.
Ali Behnezhad is a professor in the Department of Systems and Operations Management at California State University, Northridge. He joined the university in 1985 and in addition to teaching and conducting scholarly research he has developed several curriculum and programs for the university. He has also been a university senator. Dr. Behnezhad is past president of the Association of Professors and Scholars of Iranian Heritage and has served on the Board of Directors of the association since 1986. He is also past president of the Institute for Operations Research and the Management Sciences, Southern California Chapter. He has been active in several other professional organizations such as the Council of Supply Chain Management Professionals, Institute of Industrial Engineers, and Decision Sciences Institute. Dr. Behnezhad received his Ph.D. in Industrial and Systems Engineering from the University of Southern California in 1985.
Dana Dabiri is a professor in the department of Aeronautical engineering at University of Washington. He has pioneered many novel measurement methods throughout his 25 year academic career that have allowed for global experimental measurement methods using imaging techniques, and has used them towards pursuing scientific questions of interest. He has developed the 2D Digital particle Image Thermometry and Velocimetry Method, advance 2D PIV methods, developed a free surface gradient detector method, and most recently was part of the team that developed the 3DDPIV method at Caltech. He has conducted numerous research programs in a number of fluid flows, including cavities, shear layers, bluff-body flows, and water waves. He recieved his Ph.D. in Aerospace Engineering from the University of California in San Diego in 1992.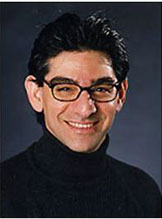 Farrokh Mohamadi has more than 30 years of industry experience in the fields of advanced communication system and semiconductor product development. He has been involved at senior management and executive level with multiple startups and various fortune 500 companies such as Broadcom Corporation, Lucent Technologies, and National Semiconductor Corporation. Farrokh graduated from Alborz High School and received his B.S.E.E. from Arya-Mehr (renamed Sharif) University of Technology and M.S.E.E. and Ph.D.E.E. from Stanford University, and a M.B.A. from Santa Clara University. He has published dozens of technical articles, owns 57 granted and 10 pending U.S. patents. He co-founded the Society of Iranian Professionals in 1982.
Bijan Modjtahedi has been in practice as a general, cosmetic and implant dentist since 1987 and has had his private practice in Orange County, California since 1992. He received his Doctor of Dental Surgery from Marquette University School of Dentistry. Dr. Modjtahedi is a member of the American Dental Association, the California Dental Association, the Orange County Dental Society, the Academy of General Dentistry, the American College of Oral Implantology and the American Society of Osseointegration. He has further served as the Chairman for the Peer Review Committee of the Orange County Dental Society since 2007. Dr. Modjtahedi is also a Fellow of the American Academy of General Dentistry and the International Congress of Oral Implantologists. He was named "Top Dentist" by Coast Magazine, based upon a survey of his peers, in 2007 and 2008. Dr. Modjtahedi has taught at the University of California Los Angeles, School of Dentistry, Department of Periodontics, and the University of Southern California, School of Dentistry, Department of Periodontics. His research experience includes work on invasiveness of micro-organisms and their role in the pathogenesis of periodontal disease. Dr. Bijan Modjtahedi is the grandson of the late Dr. Mohammad Ali Modjtahedi.
Copyright © 2009 Dr. M. A. Modjtahedi Foundation. All Rights Reserved.